rolling rolling layout _ 2010
thirty students got five seconds to draw a line on a paper and we rotate for one cycle. After the process, I gave themes to each pieces, add lines with colors, and some pictures to emphasize the concept of the drawings.
30명의 학생들이 5초동안 각자가 원하는 대로 선을 긋고, 옆 사람에게 종이를 전달하며 한바퀴를 돌아 하나의 큰 그림이 완성된다.
그리고 나는 멋대로 그 그림에서 새로운 것을 보게 된다.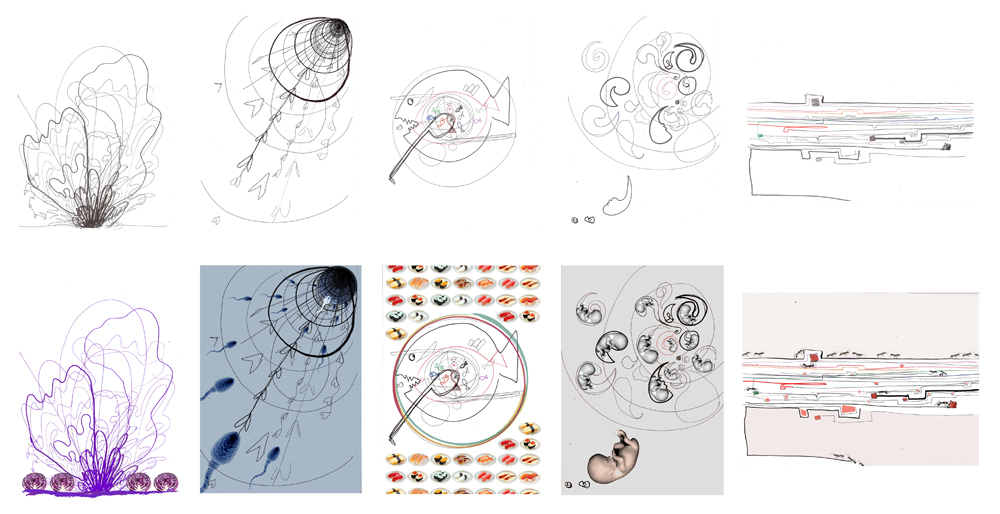 : cabbage/sperm/sushi/embryo/ants